FRAMED "Breathing with the Ocean" - Giclee Print on Canvas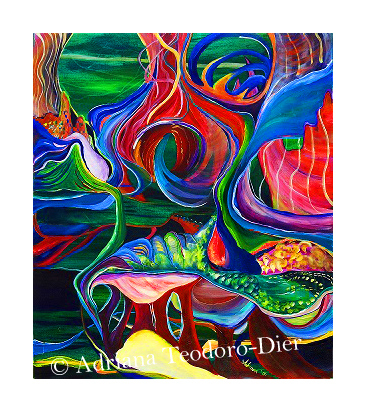 FRAMED "Breathing with the Ocean" - Giclee Print on Canvas
"Under the waves, she breathes with the ocean."
This piece is framed with a burnished gold frame, ready to hang.
Here's the story of the original:
I painted this piece in Kona, Hawai'i. My studio was outside on the lanai and I listened to the surf as the breeze blew over my easel. Down at the beach, I could hike to 40 foot boulders which loomed over the ocean. After a short prickly climb through wild brush and loose pebbles, I would sit on my favorite boulder and look down into the crashing, swirling ocean. One day as I was sitting on in this beautiful spot and meditating, the stillness beneath the crashing waves came over me and I was inspired to create this piece.

 
MEDIUM: Giclee print on canvas. Expertly reproduced to look exactly like the original work.
SIZE: 18" by 20 1/2"
sale